Thetan Rivals is a Multiplayer knockout arena, from thrilling races to hilarious activities including stumble, run, dodge, slide, jump, and fall; all of them will bring you a lot of excitement and fun, which will level up your gaming experience like never before! It's also a brand new level of fun and games for Thetan Arena players. - Easy to Play, Hard to Master - Double fun with your friends - Various Game Modes & Maps - Cutest characters & skins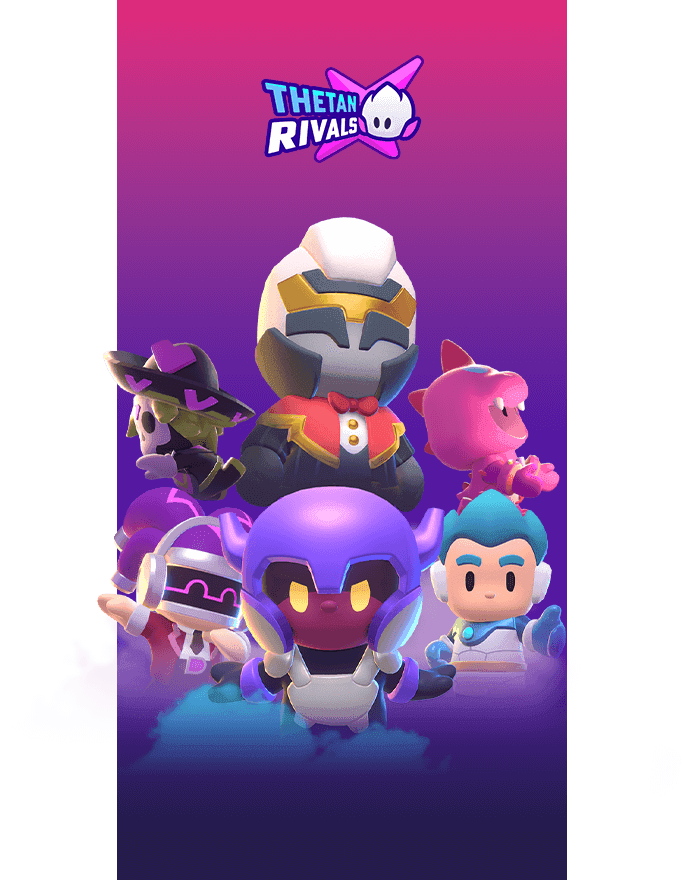 First MOBA NFT PvP Game powered by Blockchain technology. Form parties with your friends, join battle & start earning with your skills. Milestones: - 12+ million players only in 1 month after the official launch - 20+ million players after 3 months of launching - #1 in Apple Store in many countries and regions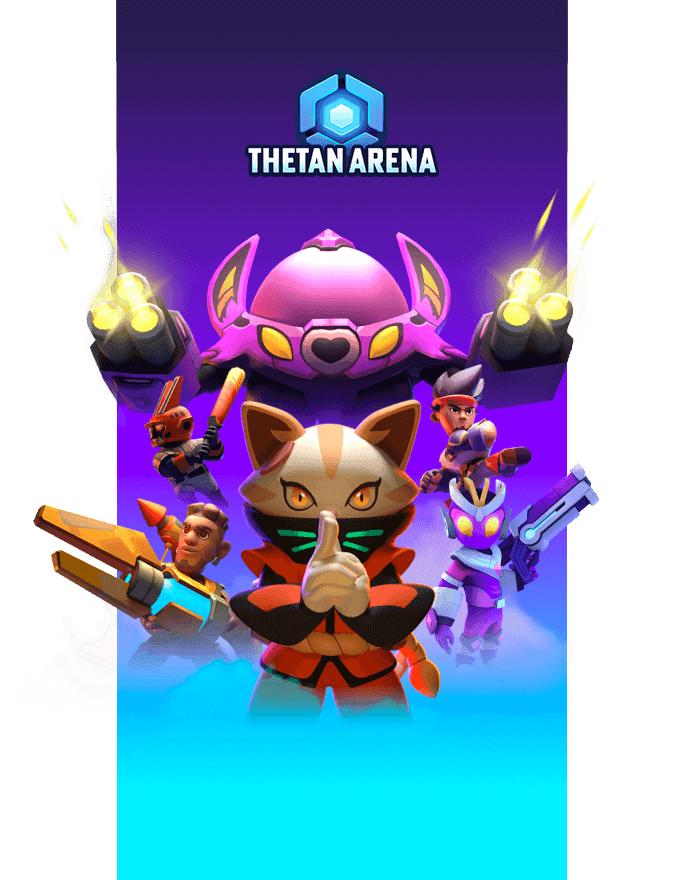 Wolffun is a game development studio founded in 2014 with a specialty in Online PvP Games for mobile platforms, it started off as a casual game developer with four members. Since 2015, Wolffun has focused on the mid-core action genre and published "Tank Raid Online" - the first action title in 2017. The game is loved by more than 5M players worldwide so far, achieving "Google Editors' Choice" and many other prizes since its launch. Wolffun's second game, Heroes Strike - Fast-paced MOBA Battle Royale, is also a breakthrough with many achievements: Top 20 Google Launcher, 1st Batch of Google Accelerator. The latest and most notable launching of Wolffun is Thetan Arena, an eSport game based on Blockchain Technology with more than 12M players joined after one month, and reached to more than 20M players after 3 months. With Thetan Arena, Wolffun aims to create an NFT-Esport game and a bigger universe to connect gamers, traders & creators. Fulfill the Joy and Connect People. Wolffun Pte. Ltd. has been shaping its vision into reality through Web3 Game products, namely Thetan Arena and Thetan Rivals. Across the development, Wolffun is always passionate about and dedicated to making unique games that bring users the best experiences on mobile platforms. With a team of hundreds of talents and tons of enthusiasm, Wolffun Pte. Ltd.'s products and business are always based on the core values: Value Product Quality, Stay Honest, Do the Right Thing, and Strive for Sustainability. Thetan World platform, with impressive and diverse products such as Thetan Arena and Thetan Rivals, will continue to expand so that all users can contribute to the ecosystem along with creating products for themselves.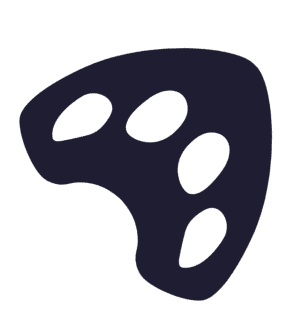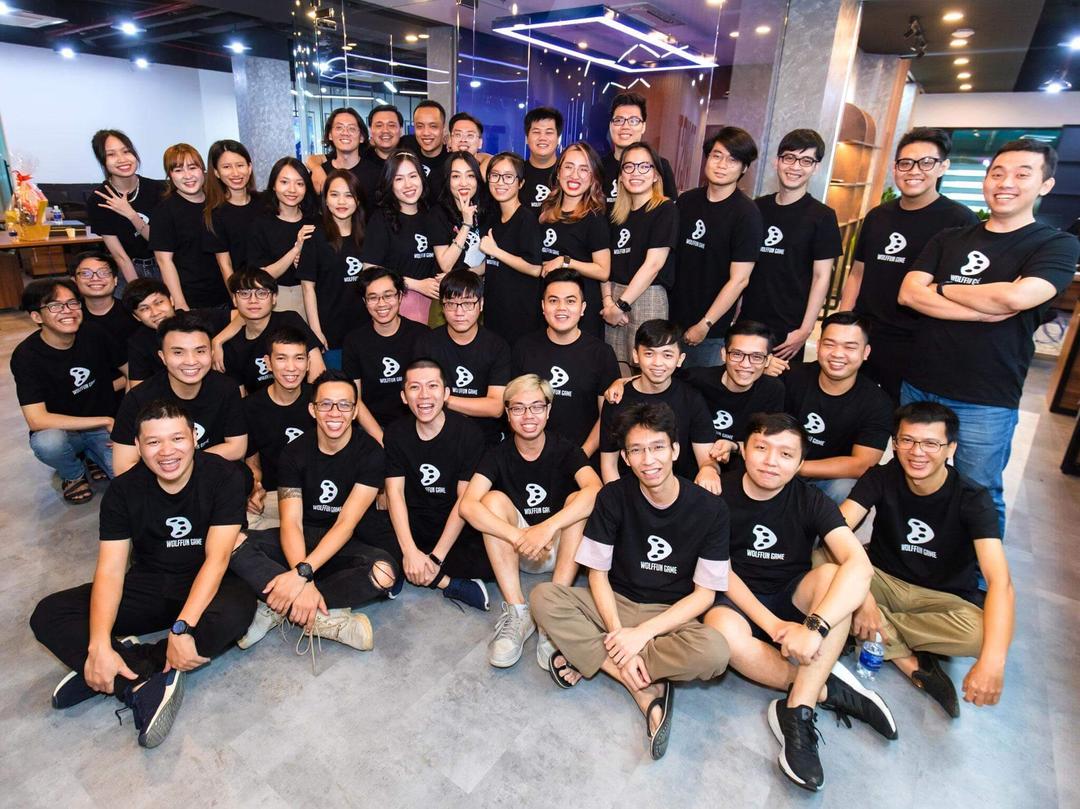 Perhaps one of the most hard-working wolves on the planets, and since working is so fun, they seem to never get enough of it. Though the love for making games is what makes them a team, the wolves have developed a habit of doing most of other things together. They enjoy each other's company and have the tradition of playing "We're Wolf" everyday!
Nguyen Dinh Khanh

CEO & Founder

Nguyen Thi Dieu

Head of Game Design

So Tuan Hoang

Chief Technology Officer

Dinh Quang Duc

Head of Game Performance

Nguyen Quoc Dai

Head of Artist
December, 2021
Thetan Arena's Very First Milestone
Set huge records in GameFi industry, Thetan Arena got 12M+ players after 1 month of launching, has set records in NFT Gaming Industry
November, 2021
Thetan Arena's Official Launch
One of the very first eSport Mobile Game based on Blockchain Technology. First blockchain game published in both CH Play Store (Android), Appstore (iOS) & PC environment
September, 2021
THG's IDO
Wolffun took the first footstep exploring the crypto world by publishing THG Token, the main currency of Thetan Arena
December, 2020
Launching of Heroes Strike - Fast Paced MOBA Battle Royale
The game quickly reached 3M users worldwide
April, 2017
Launching Tank Raid Online
The game 5M players worldwide and was prized with Google Editors' Choice
July, 2016
Launching of Tom Cat In Space
Wolffun's first online game - A hybrid-casual pet game
September, 2014
Wolffun Started To Work On Very First Game
4 members to work on casual game, which got 50K downloads
Nurturing Talents
We truly believe that every human being has been blessed with different abilities, talents, and capabilities of their own. That's the reason why, at Wolffun, every single one of us is encouraged to perform what we love most, as well as improve personal skills. After all, the best results come from the love for the work.
Challenge-Seeking Culture
Team up with Wolffun to forge your path and craft unforgettable experiences for gamers